La Española Olive Oil
Enjoy our olive oil in your home with our simple mantra: Live like a local. Eat like a local. Cook like a local.
NEW SPRAY FORMAT
La Española Extra Virgin Olive Oil & La Española Olive Oil now available in a handy spray format.
Show Now
Spanish extra
virgin olive oil
Discover a truly authentic taste of Spain with La Española. Our range of olive oils is crafted for professional chefs and everyday foodies alike, combining our rich heritage as Spain's oldest olive oil company with a genuine love for sensational food.
Learn more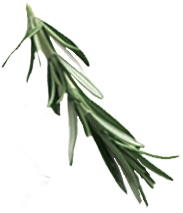 Recipes
Inspired by ingredients and techniques from all around Spain, our celebrated recipes capture the true essence of Spanish cuisine. Show your guests what it really means to cook like a local with La Española Olive Oil.
Learn more

Latest News
The food industry is a dynamic and constantly changing sector. Keep up to date with the latest news of our blog.
What to look out for to choose the best quality olive oil in the UK
Understanding what to look out for to choose the best quality olive oil in the UK helps us make better choices when buying such an important ingredient. 
Learn more
Spanish olive oil recipes or how to love Spanish gastronomy
How about some Spanish olive oil recipes to broaden your culinary repertoire? Our two featured recipes, Spanish potatoes and Spanish sardines, are simple, quick to prepare and, above all, very tasty!
Learn more
How to taste olive oil: like an expert
Why not embrace the healthy Mediterranean diet by learning how to taste an olive oil? 
Learn more