NEW SPRAY FORMAT
La Española Extra Virgin Olive Oil & La Española Olive Oil now available in a handy spray format. Exclusively available at Tesco's
Show Now
La Española Olive Oil
Enjoy our olive oil in your home with our simple mantra: Live like a local. Eat like a local. Cook like a local.
Spanish extra
virgin olive oil
Discover a truly authentic taste of Spain with La Española. Our range of olive oils is crafted for professional chefs and everyday foodies alike, combining our rich heritage as Spain's oldest olive oil company with a genuine love for sensational food.
Learn more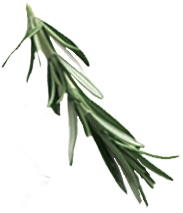 Recipes
Inspired by ingredients and techniques from all around Spain, our celebrated recipes capture the true essence of Spanish cuisine. Show your guests what it really means to cook like a local with La Española Olive Oil.
Learn more

Latest News
The food industry is a dynamic and constantly changing sector. Keep up to date with the latest news of our blog.
Everyone is going nuts for Tiger Nuts, why?
In case you hadn't heard, everyone seems to be going nuts for tiger nuts.  In this article we are going to shine a light on this delicious little gem and hopefully rewrite some of the biggest myths out there. 
Learn more
The Worlds Top 3 Olive Varieties
You knew there were different varieties of olive, but do you know how many there are, what they are called and how they're different? Let's find out!
Learn more
The truth about eggs
From nutrition value to everyday advice, this article aims to put all your eggy questions in one basket and answer them accordingly.
Learn more